Vendor can be found in CNET, Corellia  -110 -4688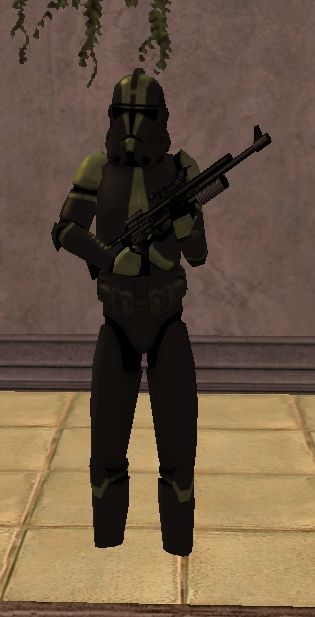 Greetings citizen, I have Katarn armor of various styles for your choosing. Wear it with pride.
10 Bloodfin Coins
Imperial Katarn Gloves
Imperial Katarn Belt
Rebel Katarn Gloves
Rebel Katarn Belt
Neutral Katarn Gloves
Neutral Katarn Belt
30 Bloodfin Coins
Imperial Katarn R. Bracer
Imperial Katarn L. Bracer
Rebel Katarn R. Bracer
Rebel Katarn L. Bracer
Neutral Katarn R. Bracer
Neutral Katarn L. Bracer
Imperial Katarn R. Bicep
Imperial Katarn L. Bicep
Rebel Katarn R. Bicep
Rebel Katarn L. Bicep
Neutral Katarn R. Bicep
Neutral Katarn L. Bicep
50 Bloodfin Coins
Imperial Katarn Chest Plate
Rebel Katarn Chest Plate
Neutral Katarn Chest Plate
Imperial Katarn Leggings
Rebel Katarn Leggings
Neutral Katarn Leggings
Imperial Katarn Helmet
Rebel Katarn Helmet
Neutral  Katarn Helmet
Imperial Katarn Boots
Rebel Katarn Boots
Neutral Katarn Boots
Ad blocker interference detected!
Wikia is a free-to-use site that makes money from advertising. We have a modified experience for viewers using ad blockers

Wikia is not accessible if you've made further modifications. Remove the custom ad blocker rule(s) and the page will load as expected.