Welcome to the Bloodfin Festival of Love Galaxy resident! I have many items you can acquire by trading in your Bloodfin Coins.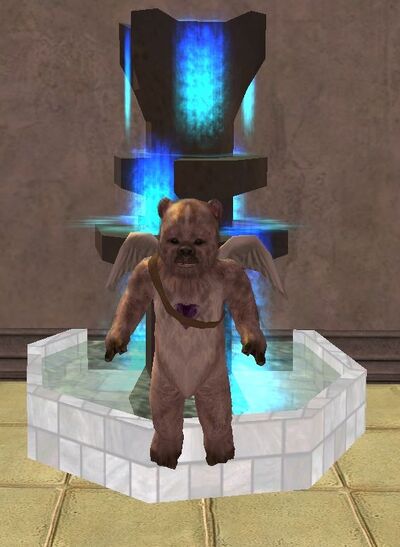 Location
CNET Corellia
-108 -4686
Even though the vendor says Bloodfin Cards, it does mean take Coins.
5 Bloodfin Coins
A Youngling Bed
An Ewok Loveday Bed
Loveday Bouquet
Loveday Card Stack
10 Bloodfin Coins
Loveday Sign Hanging
Loveday Sign Standing
Loveday Fountain with Flowers
Loveday Fountain Normal
Decorative Tauntaun Ride
A Large Monitor Screen
30 Bloodfin Coins
Loveday Wings
A Loveday Halo Style 1
A Loveday Halo Style 2
Loveday Painting (1)
Loveday Painting (2)
Loveday Painting (3)
Loveday Painting (4)
Loveday Painting (5)
Bantha Skin Rug
Decorative Rug
City Statue (Rebel)
City Statue (Imperial)
Memorial Wishing Pool
Ad blocker interference detected!
Wikia is a free-to-use site that makes money from advertising. We have a modified experience for viewers using ad blockers

Wikia is not accessible if you've made further modifications. Remove the custom ad blocker rule(s) and the page will load as expected.