Welcome to Papa Leone's Diner Decor. Here you can buy Kitchen and Diner items using the Bloodfin Coins that can be found on various mobs around
the galaxy. You can have the next 5 Star Establishment!!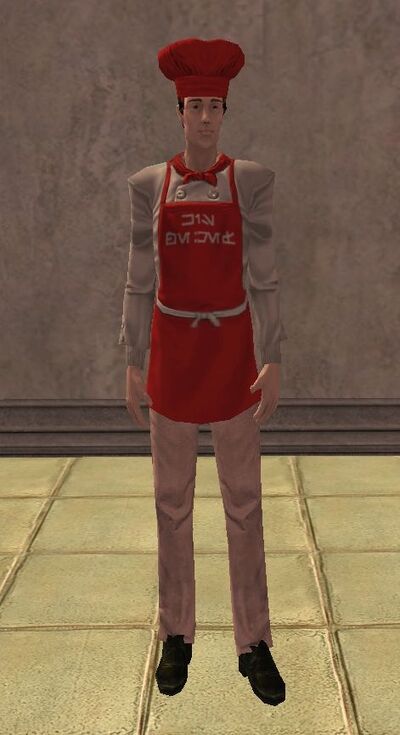 Location
CNET Corellia
-118 -4693
5 Bloodfin Coins
Fat Bottle
Pear Bottle
Tall Bottle
Assorted Fruit
Kitchen Utensils
Pitcher
Carved Bowl
Plain Bowl
Stuffed Fish
10 Bloodfin Coins
Victory Painting
Wanted Trandoshan Painting
Smoking Ad
Palowick Ad
Rodian Ad
Baking Food S1 Painting
Baking Food S2 Painting
Twi'lek Male Portrait
Warterfall Painting
Potted Tree S2
30 Bloodfin Coins
Diner Bar
Diner Booth
Diner Center Counter
Diner Corner Counter
Diner Corner Counter S2
Diner Table
Cantina Table S1
Cantina Table S2
Cantina Table S3
Bar Counter
50 Bloodfin Coins
Jubilee Wheel
Lugjack Machine
Glass Pane S1
Glass Pane S2
Giant Table
Burning Temple
Rebel Painting
Camp Stove S1
Camp Stove S2
Portable Stove
Ad blocker interference detected!
Wikia is a free-to-use site that makes money from advertising. We have a modified experience for viewers using ad blockers

Wikia is not accessible if you've made further modifications. Remove the custom ad blocker rule(s) and the page will load as expected.