Shipwright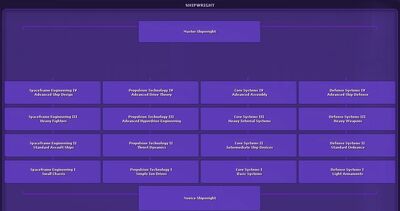 The Shipwright also has the skill to Reverse Engineer components obtained from space
Skill Points
This profession requires 92 skill points to master, 29 of which go towards prerequisites
Im currently out of stock on X, Y, and A-wings, but should you have them in stock soon on a separate vendor. Keep in mind, if you buy a deed from me, its a no trade item.
Ad blocker interference detected!
Wikia is a free-to-use site that makes money from advertising. We have a modified experience for viewers using ad blockers

Wikia is not accessible if you've made further modifications. Remove the custom ad blocker rule(s) and the page will load as expected.