Smuggler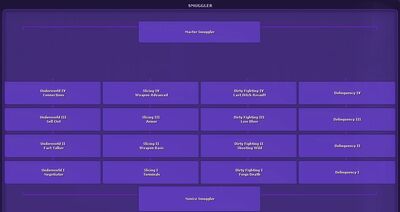 While moving stolen goods, having a blaster at your side and knowing how to get out of sticky situations will keep you alive.
Smugglers can fight without weapons as easily as with a pistol. Who knows when a cantina disagreement will get ugly? With the Smuggler's clientele, you would be wise to know how and when to fight dirty.
Ad blocker interference detected!
Wikia is a free-to-use site that makes money from advertising. We have a modified experience for viewers using ad blockers

Wikia is not accessible if you've made further modifications. Remove the custom ad blocker rule(s) and the page will load as expected.