Teras Kasi Artist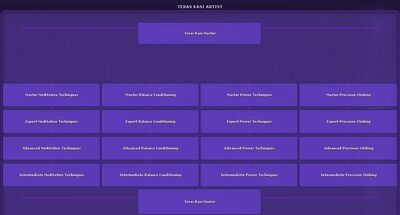 The Teras Kasi Artist is Star Wars Galaxies' elite unarmed brawler profession - fighting with bare fists or with the damage-enhancing vibro-knuckler equipped.
Teras Kasi Artists are experts at avoiding damage. TKAs have several utility abilities to further help them survive standing toe to toe with the most powerful opponents in the galaxy. Their damage output is only moderate however making them less than ideal for taking opponents on their own.
Skill Points
This profession requires 106 skill points to master, 43 of which go towards prerequisites
Role Summary
Primary Role - Melee Tanking Specialist
Secondary Role - Close Range Damage Dealer
Offense - Moderate
Defense - Very Strong
Crowd Control - Minimal
Ad blocker interference detected!
Wikia is a free-to-use site that makes money from advertising. We have a modified experience for viewers using ad blockers

Wikia is not accessible if you've made further modifications. Remove the custom ad blocker rule(s) and the page will load as expected.