Welcome to Wynssa Starflare's Boutique. Here you can buy clothing items using the Bloodfin Coins that can be found on various mobs around the galaxy. We can have you looking Fabulous!!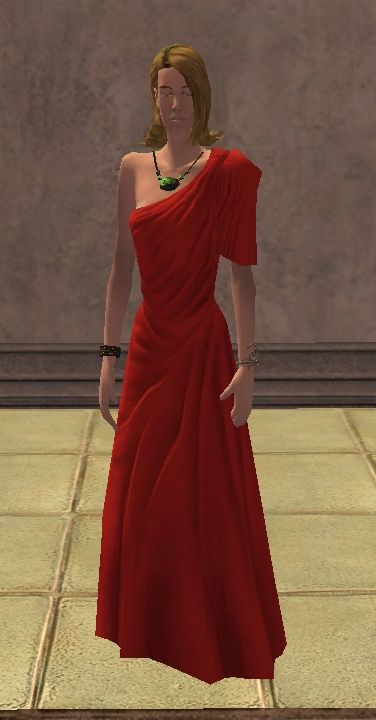 Location
CNET Corellia
-115 -4690
10 Bloodfin Coins
Nightsister Gruesome Wrap
Nightsister Battle Mantle
Nightsister Havoc Habit
Singing Mountain Clan Dawn Wrap S1
Singing Mountain Clan Dawn Wrap S2
Singing Mountain Clan Dawn Wrap S3
Hutt Gang Vest
Hutt Gang Vest L. Shoulder
Hutt Gant Vest R. Shoulder
30 Bloodfin Coins
Nightsister Pestilence Leggings
Nightsister Scourge Leggings
Singing Mountain Clan Maidens Skirt
Singing Mountain Clan Shredder Skirt
Singing Mountain Clan Twisted Skirt
Nightsister Intricate Boots
Singing Mountain Clan Journey Boots
Rebel Helmet
Zam Wesell's Belt
Zam Wesell's Boots
Zam Wesell's Gloves
50 Bloodfin Coins
Nightsister Vibrant Dread Shroud
Nightsister Aerie Stalker Hood
Nightsister Carnage Beret
Nightsister Tarnished Shroud
SInging Mountain Clan Soul Guard
Singing Mountain lan Frenzy Headcover
Singing Mountain Clan Mask
SInging Mountain Clan L. Bicep
Singing Mountain Clan R. Bicep
Singing Mountain Clan L. Bracer
Singing Mountain Clan R. Bracer
Prefect Talmont's Robe
Rebel Shirt
Dera's Rebel Shirt
Singing Mountain Clan Backpack
Multipocket Bandolier
AT-AT Bodysuit
AT-AT Helmet
Ad blocker interference detected!
Wikia is a free-to-use site that makes money from advertising. We have a modified experience for viewers using ad blockers

Wikia is not accessible if you've made further modifications. Remove the custom ad blocker rule(s) and the page will load as expected.